Our presence
Where do we operate?
Our clients are based primarily in Germany, France, the United Kingdom and Belgium. Our programmes take place around the world, with an emphasis on Asia.
Our clients
From which companies are our participants?
We work mainly with multinational companies headquartered in Europe – our programme alumni come from P&G, Lufthansa, DSM, Siemens, Accenture and others.
Year founded
When was LITS Global founded?
LITS Global started operations in September 2012.
LITS Global designs and delivers fully customized Learning Expeditions that help our clients to capitalize on the latest trends and developments in their industries.
OUR VISION
To be the first choice partner in experiential learning and make a positive difference across continents.
OUR MISSION
To provide learning programmes that develop global leaders who make a positive difference in society.
WHY WORK WITH LITS GLOBAL?

"Team engagement during the programme was incomparable with other trainings. The group agreed that it was a very powerful learning experience – challenging, exciting and highly valuable. All participants still have several memories vividly in their heads. I must say that it was an extraordinary training."
COMPANY HISTORY
LITS Global was founded in 2012 by three dedicated professionals who shared a common vision of helping to create a positive and sustainable social impact in emerging countries. As a result of the founders' diverse backgrounds, the company immediately benefited from expertise in the core areas of talent development, management consulting and entrepreneurship.
The success of our initial programmes for individual clients in 2013 brought the attention of corporate clients, inspiring LITS Global to adjust its approach to better-fit needs of multinational companies. Year 2014 thus marked the creation of "Global Challenge", our corporate experiential learning programme for young talents, involving challenging stretch business projects within a social enterprise in an emerging market.
Our passion for this exciting and impactful training approach quickly attracted dozens of coaches and talent-development experts, enabling us to construct a strong multi-cultural and multi-disciplinary team. This same growth also led to the expansion of our programmes portfolio. Increasing demand for short-term experiential learning for senior managers inspired the launch of "The EDGE" – a fresh approach to hands-on learning, constructed around exchange and collaboration between our clients' senior leaders and local innovators, entrepreneurs and experts in related fields.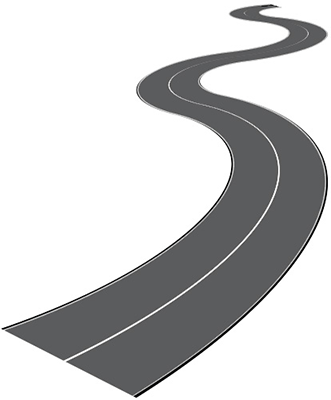 cooperating ICF-certified coaches
disruptive start-ups in our portfolio
external leaders in our network
social organizations involved
LITS GLOBAL'S MANAGEMENT TEAM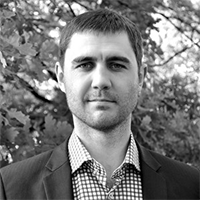 MAREK BERAN
PARTNER
With practiced problem solving skills courtesy of his experience with both McKinsey and PwC, Marek's core strength lies in his analytical approach. While his methodical and exacting nature drives him to personal perfection in programme planning and execution, his collaborative spirit is highlighted anytime he is on a basketball court with his teammates.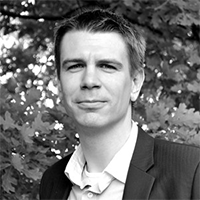 JAN KRAHULIK
PARTNER
Jan started his career in the FMCG arena, working throughout Europe for both P&G and Mars. While completing rotational assignments in multiple corporate departments, he recognized his own talent for identifying and developing key personnel. Jan gives 100% of his working energy to supporting our programme participants, but his free time is reserved for the company of his close friends.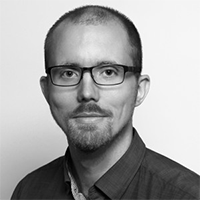 FRED FOUS
PARTNER
Fred founded LITS Global with the vision of providing a high-impact alternative to traditional corporate learning approaches. He is the driving force behind LITS Global's high-impact learning programmes, with the experience of having lived in or travelled to more than 60 countries around the globe. Ensuring the success of LITS programmes is his focus and travelling remains his primary hobby.